TPO ROOFING

TPO Roofing Albuquerque NM
Give Finishing Touch Home Improvements, LLC a Call at 505-489-6855 to Schedule an Appointment for a TPO Roofing Quote for Your Albuquerque Home Today!
Thermoplastic polyolefin (TPO) single-ply roofing membranes are among the fastest growing commercial roofing products and have gained praise across the industry for their many performance and installation advantages. As demand increases for heat-reflective and energy efficient roofing systems, you can rely on TPO single-ply roofing membranes to continue to provide resistance to ultraviolet, ozone and chemical exposure.
TPO, a roofing system that is offered by Finishing Touch Home Improvements, LLC, has been available for more than a decade and is a popular selection because of its energy efficiency, overall environmental impact and quick installation. A lighter-colored membrane, TPO often is used in warmer climates where it can be used as a reflective material, offering opportunity for companies to reduce energy costs.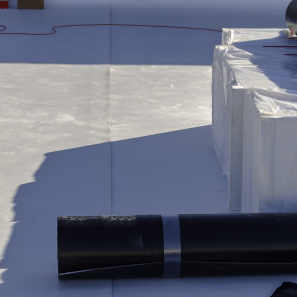 A properly installed TPO roofing system can have a service life span of more than 20 years, depending on weather conditions. Because of its eco-friendly nature, TPO roofing systems have been known to save companies major dollars each year.
TPO, constructed from an ethylene propylene rubber, is designed to mesh the durability with overall performance. In addition to being eco-friendly, TPO is flexible and highly resistant to tears and breaks that could eventually cost hundreds of dollars to repair, as well as algae and mold that can be harmful to your family.
Call us today at 505-489-6855 to make an appointment for roof restoration or our metal roof maintenance services.